Most Condo's only allow for one parking pass. That includes Madeira Bay Resort and Beach Place.
Here is the info. you will need to obtain a permit. There are only 12 spaces available at lot across from Madeira Bay Resort . There are much more across from Beach Place. They are not open on weekends, and you might wish to obtain them before you come if possible.
---
Visitor Parking Passes
The City of Madeira Beach offers weekly parking for visitors in city owned parking lots as a convenience for condos with limited parking for guests. The current rate for passes is $25 per week or $75 per month (No daily rates are available). Payment can be made by cash or check, or can be charged with a $3 service charge.
Passes allow overnight parking, and are also good during daytime hours on a first come first served basis. Passes are for a specific lot, and are assigned to the closest lot available.
Parking passes do not guarantee parking spaces.
To purchase a pass, you can visit City Hall at 300 Municipal Drive, located across from Winn Dixie. Drive north on Gulf Blvd and turn right at the traffic signal at 153rd Ave. If you know of future travel plans you can call in advance and we will mail a pass to your home so you have it when you arrive.. 8-4:30 p.m.
Phone number is 7273919951
---
Metered parking is available at the following locations:
John's Pass Park (South Beach on the northwest side of John's Pass Bridge), Gulf Boulevard and 129th Avenue West
John's Pass Village parking lot at Village Boulevard and 129th Avenue East
Beach access lots – Located on the west side of Gulf Boulevard at 131st, 133rd, 134th,135th and 136th Avenues
City parking lots – Located on the west side of Gulf Boulevard at 130th and 132nd Avenues, and on the east side of Gulf Boulevard at 133rd Avenue E and 134th Avenue E
Kitty Stuart Park, Gulf Boulevard, and 141st Avenue
Archibald Memorial Beach Park, 15100 Gulf Boulevard
You may park at these locations between 6:00 AM and 12:00 Midnight, except for at Kitty Stuart Park which closes at 10:00 PM. Meters are in effect during these hours, seven days a week. Parking any other time without a weekly or monthly parking permit is prohibited.
Parking Payment – Please purchase a parking pass for $2.50 an hour at one of the pay stations located in any of our city parking lots.
No back-in parking in any City lot per City Code of Ordinances, Sec. 66-72-3.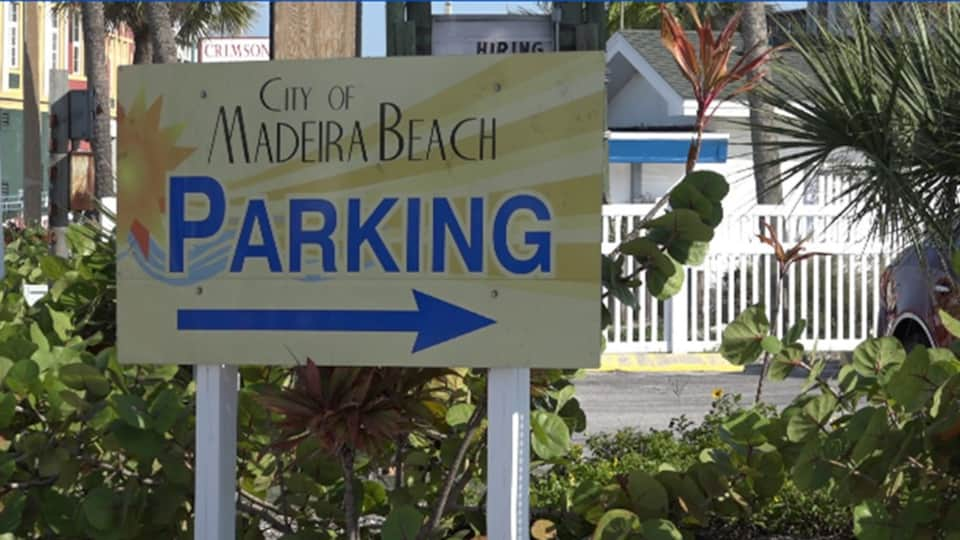 ---